Robert Lockwood
Singe-phased UPS | DeltaPoint Partners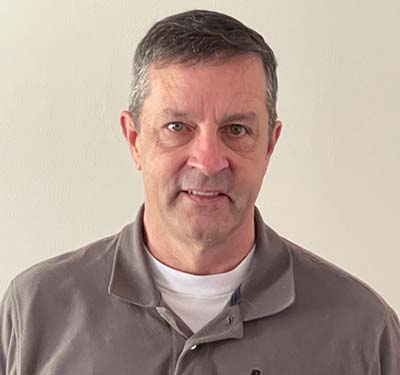 Robert Lockwood
Singe-phased UPS
Certified Service Disabled Veteran/Minority Owner
Who I Am + What I do at DeltaPoint Partners
Power Edge was incorporated in its current form in 2016 as a Service-Disabled Veteran-Owned Small Business (SDVOSB).  We have become the premier installer and maintainer of singe-phased UPS units in the Northeast.  We supply, install and service the following equipment:  generators, Uninterruptible Power Supplies (UPS) devices, Power Distribution Units (PDU) and air handlers. Our solutions ensure your power infrastructure has the greatest reliability possible. 
Our team includes factory-trained technicians each with at least 10 years' experience, including certified engineers and Certified Training instructors on staff. Our technicians bring significant experience maintaining critical power equipment. Our ongoing technician training programs, comprehensive parts inventory and procurement abilities, and superior service program delivery enable us to offer the highest quality service in the industry.  Our team is OSHA certified has never had an OSHA violation or claim. 
Power Edge's customer base continues to expand and our white glove, turn-key service at incredibly affordable prices has ensured continued customer loyalty.  We offer more than service, we offer solutions.  Additionally, Power Edge has extensive experience and knowledge of the approach required for UPS installation and maintenance in hospital environments.  We are the service providers for many hospital systems including VA Medical Center Durham, VA Medical Center Canandaigua, and VA Medical Center Long Beach.
Prior to co-founding Power Edge Rob was Chief Operating Officer at Lockwood Publications. He was responsible for controlling most aspects of the company, including trade show operations, printing, managing sales territories, in addition to maintaining his own global sales territory. Intimately involved in strategic decisions to increase sales and build customer loyalty and engagement, Rob combines operational and organizational knowhow with a focus on customer satisfaction.
Prior to Lockwood Publications Rob was a Captain in the United States Marine Corp. In addition to his flying duties as a pilot of a UH-1N (Huey) helicopter, he gained valuable experience in operations, maintenance and public relations as the flight officer, assistant aviation maintenance officer and S-5 officer of his unit.
Rob is a graduate of the United States Naval Academy.
References or Testimonials:
Testimonial from: Dave Hopp, Director of Technology, Norwalk Public Schools
Power Edge performed a detailed closet audit, and their report included a comprehensive power solution.
They gave us the part numbers we needed for our E-rate application.
Upon winning the bid, Power Edge installed our equipment in a timely manner, adjusting to our schedule as needed.
Their team was professional and courteous and communicated each aspect of the project well.
They have been available for post installation follow-ups and we intend to use them for additional work.
We are not just coaches and consultants.
We are seasoned business executives who get into the trenches with you.