Steve Thompson
Cost & Cash Flow Specialist | DeltaPoint Partners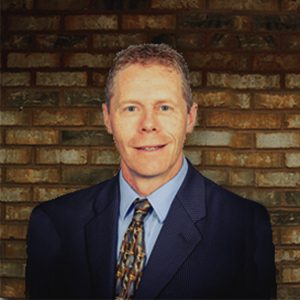 Steve Thompson
Cost & Cash Flow Specialist
Experience: 25 Years
Who I Am + What I do at DeltaPoint Partners
I help organizations get their costs right, by recovering money they've overpaid vendors and implementing cost reduction opportunities. I assume all financial risk in my client relationships by working on a performance-basis, meaning I don't receive compensation unless my clients realize a cash flow improvement.
My specialties include: cost control, cost efficiency, cash flow management, cost-benefit analysis, negotiation, and process improvement.
I have a strong desire to help others and am passionate about helping organizations improve cash flow. I like to eliminate waste of any kind, especially money.
Prior to starting my cost recovery business, I worked for Fortune 500 companies, including a manufacturer, a distributor, and a local utility. During this time, I honed my skills as a cost and profitability analyst. I tried justifying my salary by finding annual cost savings equaling at least 3-times my salary. In my quest to find cost savings, I discovered organizations don't have the time or expertise to properly verify and benchmark key expenses. I started my business so that I could help organizations save on their business costs, by providing insight that is not available on most procurement and financial teams.
I enjoy spending time with my wife, three sons, and two dogs. In addition, I enjoy exercising, volunteering, coaching youth sports, traveling, and attending sporting events – in particular, SU basketball.
I'm continuously investing in self-improvement by reading books, listening to podcasts, and meeting others. I also stay abreast on industry insights and trends, to remain a valuable resource for my current and future clients.
[testimonial_rotator id="144″ format="list" limit="10″ paged="1″ prev_next="1″]
We are not just coaches and consultants.
We are seasoned business executives who get into the trenches with you.